Description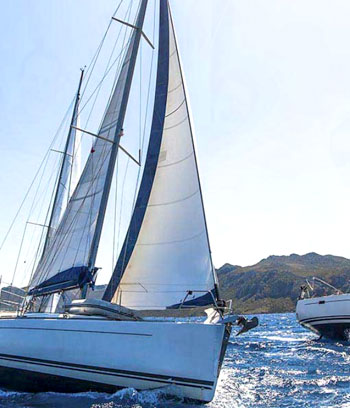 "Live the dream". By having this as a motto, Malia Yachting gives everyone the chance of living a day of sailing in the amazing Cretan waters.
Two friends, being motivated for the love they have for the sea and their homeland and by sharing a common vision and passion, established the Malia Yachting Company.
Malia Yachting consists of a selected team of professionals in order to provide high quality services concerning the sea tours. Specifically, the boat crew consists of an experienced skipper and a female member taking care of the guests. In addition, they speak English fluently.
As far as the excursions are concerned, there are many choices available. Customers can choose the Daily excursion in the wide area of Malia and Hersonissos lasting from 10:00 to 16:00 with the transfer, food, drinks and fruit being included or the Sunset excursion lasting from 18:00 to 21:00 in Malia, Sisi and Stalida with the transfer, drinks and dinner being offered. Furthermore, the Wedding and Sea tour from 18:00 to 21:00 can turn this special day into an amazing and unforgettable experience.
What is more, there are available Private Cruises, Fun Cruises, Sailing Sea Tours by experiencing the extraordinary beauty of nature, Fishing Trips and Cruises around the Greek Islands of Cyclades and Dodecanese.
So, apart form the standard cruises, Malia Yachting offers flexibility concerning the planning of them and thus these tours will be a part of one's desires and in combination with the surroundings, the Cretan waters, the Mediterranean climate and of course the safety being guaranteed by the Malia Yachting Company, this experience would be for a lifetime.
Should you need additional information please visit the Malia Yachting site.