Description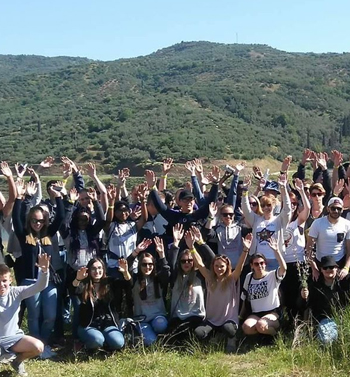 Safari Club S.A invites everyone to go with them and follow together the trails of historical Crete.
They provide Land Rover "Defenders" in order to reach places that no one can reach. Safari Club S.A guarantees that everyone can experience Crete in a different way by living the real side of this island, witnessing Cretan traditions, visiting pure natural places, archaeological sites, parks and watching locals in their everyday life.
Safari Club S.A offers different types of tours. There are tours to Chania, Nida and Preveli. There are also tours such as Minoan Route which offers an exploration to the birth place of Zeus and Katharo Route which, among the other activities that it offers, deals with the passing through the biggest forest on the island.
In addition to the above, there is a Sunset Tour which offers an exploration by Sunset. Each one will have the chance to watch the sun setting. Lastly, there is a tour in private. Concerning this, everyone can choose a private exploration to every destination on Crete.
The above mentioned tours include experienced and informative drivers, BBQ lunch with unlimited wine, fuel and insurance and of course pick-up from hotels. The drivers can communicate in English, German, Dutch, Italian and French, so everyone can be benefited by this.
Safari Club S.A suggests a safe way to experience at first hand the wildlife of Crete and have off road experiences combined with the beauty of Crete.
Should you need additional information please visit the Safari Club Crete site.