Description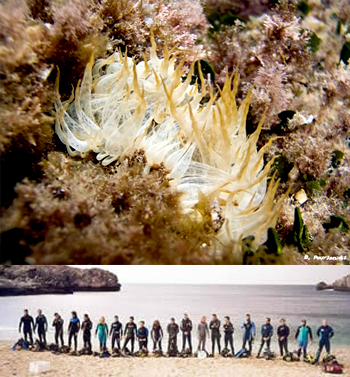 Diver's Club Crete is a diving center operating since 1995. The main diving center is in Agia Pelagia (located west of Heraklion) while a branch office with a retail dive shop is located in Chersonissos Port village.
Diver's Club Crete offers several diving programs for inexperienced divers, beginners and more experienced ones as well as to certified divers. There is a wide range of PADI diving courses, IANTD/CMAS Courses and NITROX ones.
As far as the non-divers are concerned, they will have the chance to live the excitement of scuba diving. There are programs such as "Discover Scuba Diving", "Discover Scuba Diving Plus", "Bubblemaker" especially for children eight years old and older and "Snorkeling".
Concerning the certified divers, they have the chance of diving with the professional trained team being there for guidance and providing the safety needed. In addition, those who have not dived for some months or are not so experienced divers can join a quick refresher course in order to enjoy the scuba diving which follows.
Diver's Club Crete also offers education programs for divers and therefore divers -experienced or not- will have the chance to learn, improve their skills and get a certificate. There are many courses available being internationally recognized. Some of them are "SCUBA DIVER", "OPEN WATER DIVER", "ADVANCED OPEN WATER DIVER", "RESCUE DIVER" etc.
The diving is carefully planned and the diving sites are safe for divers. In addition, there are two boats – a cruising one and a speedboat that can transfer divers to the diving spots. Lastly, there is a dive shop in Chersonissos with a variety of items to choose or even the equipment one needs.
The multilingual staff of Diver's Club Crete guarantees safety and excitement into the Cretan waters and they invite visitors to live this exciting experience.
Should you need additional information please visit the Diver's Club Crete site.