Description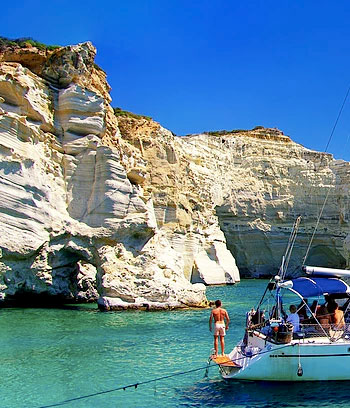 "Only good things can come from combining luxury and passion". By having this as a motto, ARGO guarantees that this experience would be for a lifetime.
ARGO is a company which offers boats, yachts and water sports in order to meet everyone's needs. It also offers sea safaris, sea taxis, excursions, fishing trips and of course VIP services. ARGO has 3 spots for contact. The first one is at Chersonissos Port village, the second one is at Aposelemis River in Analipsis Gouves and the third one is at Amirandes Hotel, Gouves Beach.
As far as the boat rental is concerned, ARGO offers boat that no license is required in order to sail them, boats where a license is required and boats where the skipper is provided by the company.
Moreover, there are many yacht charters with captain and crew to choose from. The yachts are different in size and can host many people. There are yachts that can host up to 8 people in maximum, yachts that can host up to 10 people and a sailing boat that can host up to 44 people.
In addition, there are many water sports provided. Each one can experience wind surfing, pedal boats, canoes, kayak, jet skis, crazy sofa, air stream, knee board, wake board, fly board and scuba diving. All the previous mentioned water sports are totally safe and there are also watersports activities for kids and all the family.
There are many destinations that are available too. The destinations are Chersonissos Port, St.George, Sisi, Milatos, Elounda, Spinalonga island, Agios Nikolaos and Agia Pelagia in Heraklion. Of course, ARGO offers excursions to Dia island and the round of Crete, Santorini, Cyclades and Dodecanese can be made.
ARGO guarantees that this experience would be unforgettable for anyone who wants to try the services offered in combination with safety and reliability. ARGO offers an experience of a lifetime.
Should you need additional information please visit the ARGO site.
Attributes
Travel activities

OUTDOOR, Sea Activities

Location Chersonissos Region
Listing categories

OUTDOOR