Description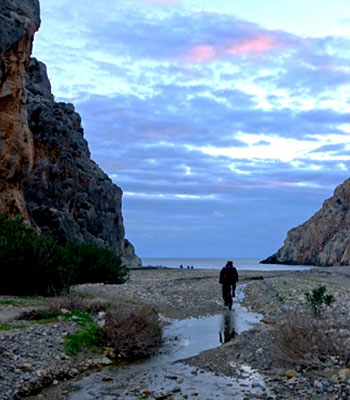 "Discover Crete with all your senses". By having this as a motto, Cyclingcreta promises to those interested in this experience to "live a unique mountain bike adventure through the unspoiled and unknown nature of Crete".
Since 2013, Cyclingcreta offers guided mountain bike tours, bike rentals, cycling holidays and free pick up and drop off from the villages of Chersonissos, Gouves, Analipsi, Stalida and the city of Heraklion.
Concerning the guided tours, Cyclingcreta offers tours through areas with herbs and olives, sunset tours, tours to various places and self guided GPS tours where each one plans his own cycling adventure according to his/her desires.
In order to maximize fun factor and safety, Cyclingcreta provides everyone the alternative of choosing the level of cycling that they want. There are 4 levels available, suitable for young, old even for experienced mountain bikers. The higher the level, the faster the pace of the tour so it depends on each one's stamina and fitness and of course the type of tour he/she wants.
During the cycling tour, one can admire the pure and magnificent Cretan landscape through the exploration on a bike. There are stops, while cycling, so each one can rest, take photos, have lunch or dinner and swim (when possible). Lastly, there is a wide variety of bikes to choose, being perfectly maintained, services and cleaned after every single ride and of course the equipment needed for one's safety.
Cyclingcreta guarantees safety and fun and offers an experience being remembered for a lifetime since it is an amazing way to explore Crete and visit places that are not known to everyone.
Should you need additional information please visit the Cyclingcreta site.