Description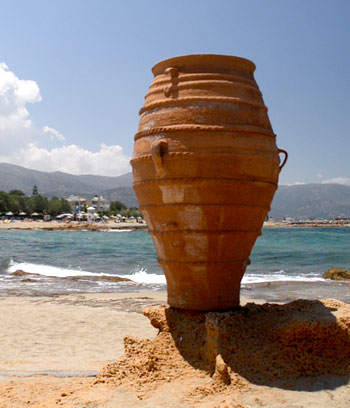 Potamos beach is located next to the main beach of Malia and is very close to the Archaeological Site of this area, Minoan Palace of Malia. It was named after the river that flows into the eastern side of the beach.
Potamos beach is a quiet beach, chosen by those who want to avoid the busiest ones and seek tranquility. It is a long beach at around 700 meters long with sand and clear waters. There are some rocky formations next to the beach and is not only organized but it also offers enough free space.
This beach is couples and families friendly and has space for activities and shower facilities.
Should you need driving directions to reach Potamos beach, please open this link to use Google Maps' relevant service.