Description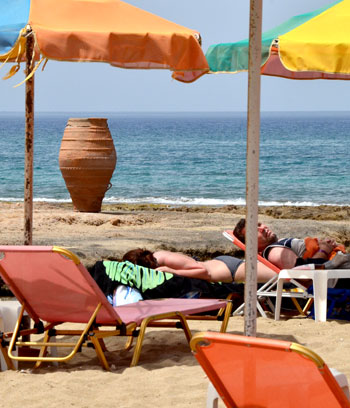 Malia beach (in Malia, about 36 Km east of Heraklion), is the eastern part of the huge (6 km long) beach that starts from Stalida. It is large and wide with sand and shallow waters. Heading east, after Klotzani beach, the next beach you can see is Sun Beach which is 2.5 km from the center of Malia. Afterwards is the Tropical Beach which is flooded by people and is well organized that fulfills everyone's needs. There are sunbeds, umbrellas, showers and many options for water sports in combination with the taverns, restaurants and bars that offers.
Malia beach is couples and families friendly, has shower facilities and space for activities.
Should you need driving directions to reach Malia beach, please open this link to use Google Maps' relevant service.