Description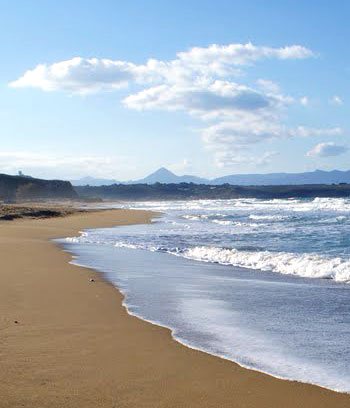 Karteros beach is located 9km east of Heraklion. It was named after the Byzantine General, Karteros, who landed at this beach with his ships in 824 BC to free Crete from the Saracens but he was defeated.
The beach is huge and wide with golden sand mixed with pebbles. Karteros beach is extended about 3km and is exposed to the northern winds. The water is clear and shallow without any rocks in it. It is ideal for windsurfing too.
Opposite Karteros beach, approximately 200 meters from the shore, is situated an islet of about one acre, called Monocharakos, where you can go by swimming.
The beach is well organized with many restaurants and bars in order to meet each visitor's needs. There are also swimming facilities, sunbeds and of course lifeguards for your safety.
Karteros beach is couples and families friendly and has space for activities
Should you need driving directions to reach Karteros beach, please open this link to use Google Maps' relevant service.