Description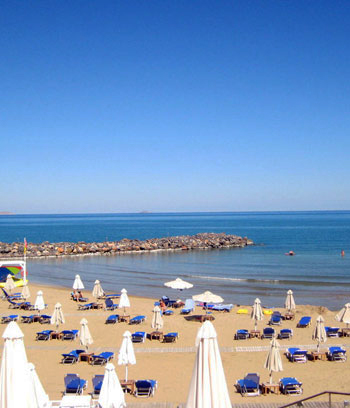 Vathianos Kampos beach is located 14km east of Heraklion. It was named after the village of Vathia, which is a few kilometers south of the area. Vathianos river also flows into this beach and is dried during the summer period.
In this area there are many consecutive inlets with sand and the water is clear and shallow. The visitor meets sandy beaches with rocky formations as small piers, in order for the beaches to be protected because of the northern winds.
The beach is couples and families friendly and has shower facilities.
Should you need driving directions to reach Vathianos Kampos beach, please open this link to use Google Maps' relevant service.