Description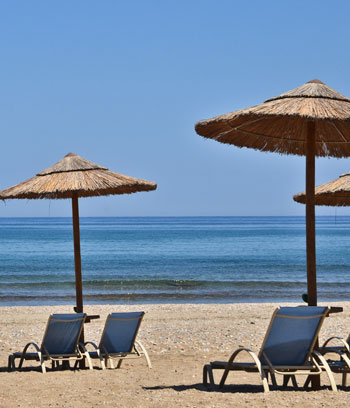 Anissaras beach is located 24 km east of Heraklion and just 1 kilometer west of Chersonissos. The largest part of this beach is rocky, but there are some excellent sandy beaches with clear waters, being situated in front of the big hotels.
The rocky bottom of the sea is the fact that makes these beaches popular for diving exploration and snorkeling.
The beaches are organized with umbrellas and sunbeds while the snack-bars offer their services to visitors. The beach is couples and families friendly, has space for Activities and shower facilities.
Should you need driving directions to reach Anissaras beach, please follow this link to use Google Maps' relevant service.