Description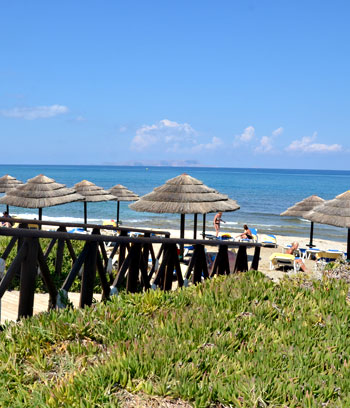 Analipsi beach is located 23 km east of Heraklion, just after Gouves village and before Anissaras. By arriving at the beach, the visitor meets a small mole where the picturesque church dedicated to Agia Marina is built. East of the church, the main beach of this area is located. It has got a long sandy beach with crystal clear waters while it is well organized too.
West of the church, the beach is rocky. At the western part of the beach, there is also the estuary of the Aposelemis River that flows into the sea. This river is an important wetland of northern Crete, where many migratory birds and animals find shelter.
The coastal road extends about 2 km and the visitor can find along it the beaches of Analipsi and some restaurants.
The beach is couples and families friendly and has space for activities and shower facilities.
Should you need driving directions to reach Analipsi Beach, please follow this link to use Google Maps' relevant service.