Description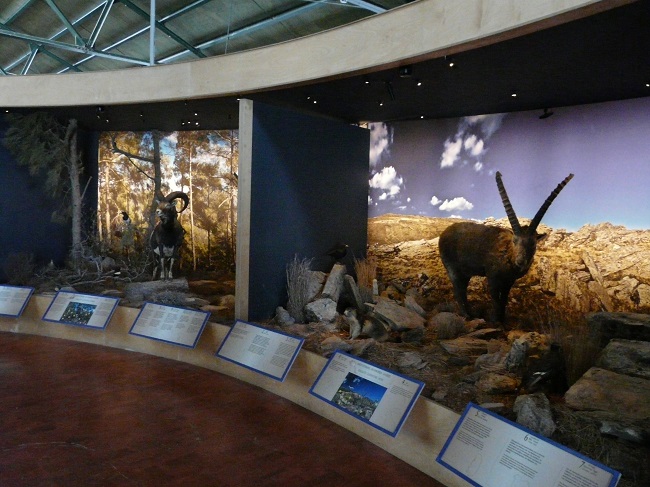 The Natural History Museum of Crete was founded in December, 1980 and operates under the framework of the School of Sciences of the University of Crete.
It includes five departments: Zoological, Botanical, Anthropological, Paleontological-Geological and Mineralogical.
The Natural History Museum of Crete covers all the activities of a complete and modern museum in the framework of the wider operation of the University of Crete:
• It maintains and develops collections related to the environment.
• It investigates the natural world of Crete, Greece and the Eastern Mediterranean with the ultimate goal of studying and protecting it.
• It promotes the unique nature of the environmental characteristics of Crete and the wider region of the Eastern Mediterranean.
• It contributes to environmental education by implementing several programs in different groups (students, teachers, special groups, general public) and participates in corresponding training programs of research.
The impressive development of the museum over the last decade reflects the ability and professionalism of its staff as well as the great need of society for proper information concerning the environment.
Since 1985, great efforts have been made to create, enrich and classify the collections of the museum. Today, the collections of the museum include samples from Greece and Mediterranean. A large part of them comes from donations of the personal collections of the Museum's researchers. The scientific collections are more than 2,000,000 samples. Some of these are the most important for Greece and the Eastern Mediterranean world.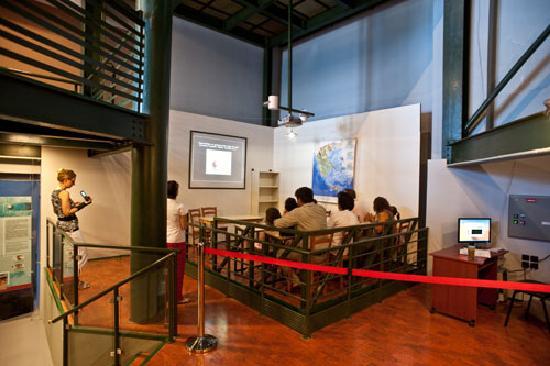 The Natural History Museum of Crete has developed many collaborations with scientists from Greece and abroad. It also has the most complete team of experts on biological and geological diversity in Greece and is the only educational and research institution in its field which, besides the scientific missions within Greece and Cyprus, has organized 9 major scientific missions abroad emphasizing on North Africa and the Middle East.
In addition to the collections and the fully equipped workshops, another important achievement of the museum was the creation of a 5,500 m2 exhibition area, where visitors have the opportunity to get in touch with the Museum's collections and to be informed about the natural environment. The exhibitions are: The Megadioramas, the "Living Museum", the "Seismic Table", the RACCE temporary exhibition, the "NATURA 2000" Hall and the "Stavros Niarchos Discovery Centre".
Exhibition Halls of Natural History Museum of Crete
Sofokli Venizelou Avenue Heraklion Crete, Greece
Tel: +30 2810 282740, +30 2810 393630 - Fax: +30 2810 393636
e-mail : info@nhmc.uoc.gr
Should you need additional information please visit the Natural History Museum of Crete site.
Attributes
Travel activities

CULTURAL, Museum

Location Heraklion
Listing categories

CULTURAL