Description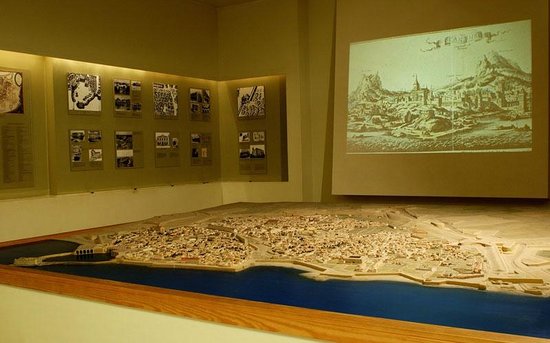 The Historical Museum of Crete is located at 27 Sofokli Venizelou Avenue in Heraklion and is housed in a neoclassical building of 1903 owned by the charitable institutions of Andreas and Maria Kalokerinou –the family of Minoas Kalokerinos who was the person that attempted the first systematic excavation at Knossos (1878). This building was granted in 1952 to the Society of Cretan Historical Studies in order to become a museum. In 1953 the building was renovated by the engineers I. Tzombanakis and K. Lasithiotakis in order to operate as a museum.
It consists of 22 halls where the visitor can take a tour and admire Cretan relics from the early Byzantine Years (330 AD) until the Second World War (1940).
A creditable exhibit of the Historical Museum in Crete is the 4x4 meter model of the city of Chandax (Heraklion) in the middle of the 17th century, an era of the city's greatest peak during the Venetian Rule.
There are many collections which each visitor can admire. First of all, visitors will see the Ceramics and Sculpture Collections and the rich Numismatic Collection in which all phases of Cretan economic history, from the early Christian period to the 20th century, are presented. Moreover, there is the Byzantine and Post Byzantine Collection in which one can see the advancement of painting and the evolutionary coexistence of the local Orthodox population with Ottomans and Venetian conquerors.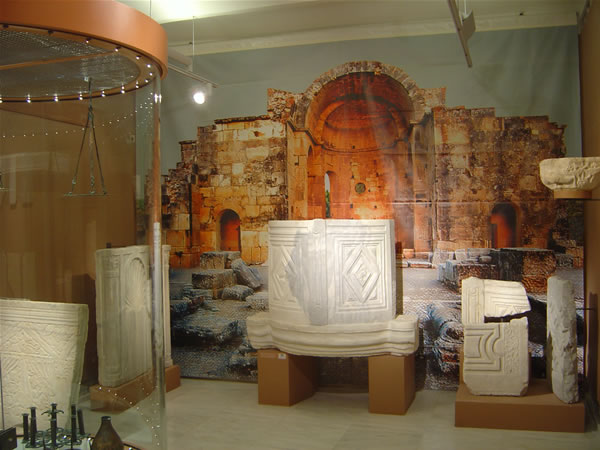 Furthermore, there are paintings of El Greco (Domenicos Theotocopoulos, 1541-1614) in the museum. The only El Greco's works that are exhibited in Crete are found in Historical Museum of Crete and are "The Baptism of Christ" (1567) and "View of Mt. Sinai and the Monastery of St. Catherine" (1570). In addition to the above, there is also the office and the library of the writer Nikos Kazantzakis, taken from his home in Antibes, France. Lastly, as far as the collections are concerned, there are also the Icons of the Zacarias Portalakis Collection, 15th-20th Century. Zacarias Portalakis donated, to the Society of Cretan Historical Studies, 65 portable icons from the 15th to the 20th century consisting of various representations from a wide geographical area with a variety of themes.
Continuing the tour, the visitor can see the Modern and Contemporary Cretan history from the Ottoman domination (1645-1897) to the beginning of the Balkan wars and Second World War- Greek-Italian War (1940-1941), Battle of Crete (1941), National Resistance (1941). At this part, there are audiovisual means for representing the battles and the bombings in Crete during that period of time. Finally, it is exhibited the Ethnographic Collection which presents the life in Crete from many centuries ago. It can be seen the cultivation of olive trees, grapevines and wheat, the animal husbandry, the folk architecture and the representation of the interior of a Cretan traditional house.
Contact Info:
Address
Historical Museum of Crete
A. & M. Kalokerinos House
27, Sofokli Venizelou Ave. /
7, Lysimachou Kalokerinou St.
71202 Heraklion, Crete, Greece
Tel.: (+30) 2810 283219, (+30) 2810 288708
Fax: (+30) 2810 283754
@: info@historical-museum.gr
URL: www.historical-museum.gr
Attributes
Travel activities

CULTURAL, Museum

Location Heraklion
Listing categories

CULTURAL