Description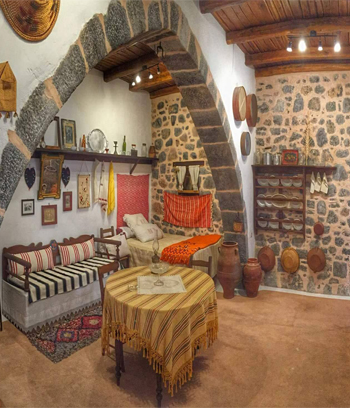 The village of Mochos is located 45 km southeast of Heraklion in the Municipality of Chersonissos. In the Agios Georgios square at the village, it is housed, in a beautiful and stone-built building with 16th century architectural features, the Folklore Museum of Mochos. The first attempts in order the museum to be created, began in 1976 by locals who wanted to showcase and promote to the public, the elements of the local cultural tradition.
The museum is divided into two thematic sections. The first one is on the ground floor in which the Cretan traditional house is presented while the second one is on the upper floor where objects of traditional professions are displayed.
The museum is managed by the Cultural Association of Mochos "Proodos" (visit their Facebook Page).
Attributes
Travel activities

CULTURAL, Museum

Location Malia Region

/

Mochos
Listing categories

CULTURAL