Description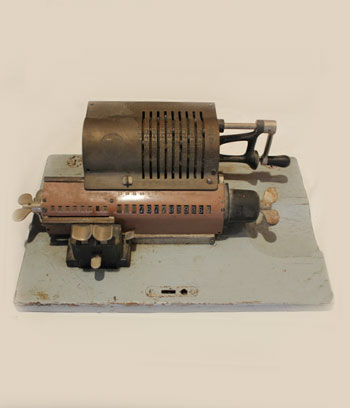 The Argirakio Ethnological War Museum is located in Episkopi. It was founded by Michael Argyrakis and has been operating since 1994 as a tribute to his parents, Ioannis and Kalliopi, who were martyrs at the fight for freedom of the country during the Second World War. His father was executed in 1942 in the prisons of Agia, Chania, by the Germans and his mother was tortured and died in the Auschwitz concentration camp where Germans had taken her. Michalis Argyrakis had a glass eye. When the Germans tortured his mother, a German soldier removed his eye in front of his mother in order to force her to confess.
The Argirakio Ethnological War Museum is non-profit and was founded with private initiative of its founder while it was erected by expenses of the benefactor. It houses collections of objects and relics related to the Second World War, the battle of Crete, the occupation, the resistance and the modern history of the place. It has a total of 25 showcases in its interior where war objects such as radio, grenades, maps, documents from German archives, newspapers with written articles of 1940, German-English uniforms, photographs etc. Among them, it is also exhibited the battledress and rifle of Captain Tsatsadakis, one of the German General Heinrich Kreipe's kidnappers. In addition, there are also soldiers' passports and ID cards and documents stating the German prisoners and those executed.
Moreover, there is ethnological and laographic material in the museum. The collection includes objects of everyday use of that time and of modern folk culture as well as personal items of heroes of the country. Some of the objects that the museum's founder distinguished are his mother's radio and Alexander Panagoulis' car.
In a rental area of 4 acres, Michalis Argyrakis has planted 300 trees and has turned the area into an open-air war museum, with cannons, military trucks, parachutes, airplane accessories and more.
The Argirakio Ethnological War Museum and his founder have been honored many times by representatives of local Authorities inside and outside Crete, the Ecumenical Patriarch, the former President of the Hellenic Republic, Kostis Stephanopoulos, the Technical University of Crete, the Army General Staff, resistance associations and the Academy of Athens.
Should you need additional information please visit the Museum's site.