Description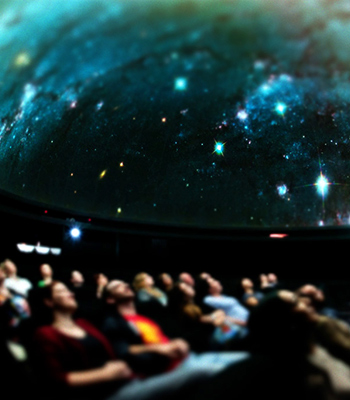 Planet Crete (the Planetarium of Crete) is located in Gournes, in the Municipality of Hersonissos and specifically in the former American Base of Gournes.
With the specially designed high tech dome room, the Planetarium of Crete opens a window to the enchanting world of the stars, offering virtual travels in the near and distant universe discovering the abundant mysteries that it hides. With the trip offered by the Planetarium of Crete, the traveler, young or old, will have the opportunity to learn things about the solar system and the planet Earth, to explore distant areas of other galaxies, stars, Dark Matter, and beautiful constellations and of course the chance of experiencing the violent collisions of the giant galaxies.
With internationally recognized dome productions and educational shows, the Planetarium of Crete gives everyone the opportunity to learn, entertain, imagine and travel. The visual effects and music as well as the special seats, which offer short flights in space through a virtual reality system, turn the journey through the universe into an amazing experience. In this journey, science fiction meets science reality.
In particular, the Planetarium of Crete offers specialized films, cartoons for young travelers, virtual reality films 9D as well as the possibility of educational excursions of all levels of education with a specialized training program.
"Fasten your seatbelts. The trip to the stars is about to begin".
Should you need additional information please visit the Planet Crete site.
No street view available at Google maps.
Attributes
Travel activities

RECREATION, Theme Park

Location Gouves Region

/

Gournes
Listing categories

RECREATION