Description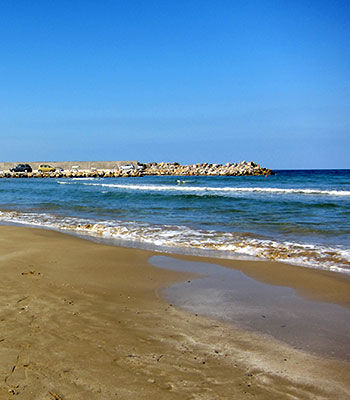 Gournes beach is located between Kokkini Chani and Gouves and is 17km from Heraklion. This area and the village of Gournes was named after troughs – pots with water for watering the animals.
This area has inlets which are exposed to winds, so breakwaters have been built. The water is deep and the sand is golden. Sunbeds, umbrellas and a lifeguard are provided.
In addition to the wonderful sea, near Gournes beach, Thalassokosmos or Cretaquarium operates. It is the largest aquarium in Southern Europe and is the most modern one. The aquarium is located to the former American Base.
This beach is couples and families friendly and has space for activities.
Should you need driving directions to reach Gournes beach, please open this link to use Google Maps' relevant service.
Attributes
Travel activities

Beaches, RECREATION

Location Gouves Region

/

Gournes
Listing categories

RECREATION