Description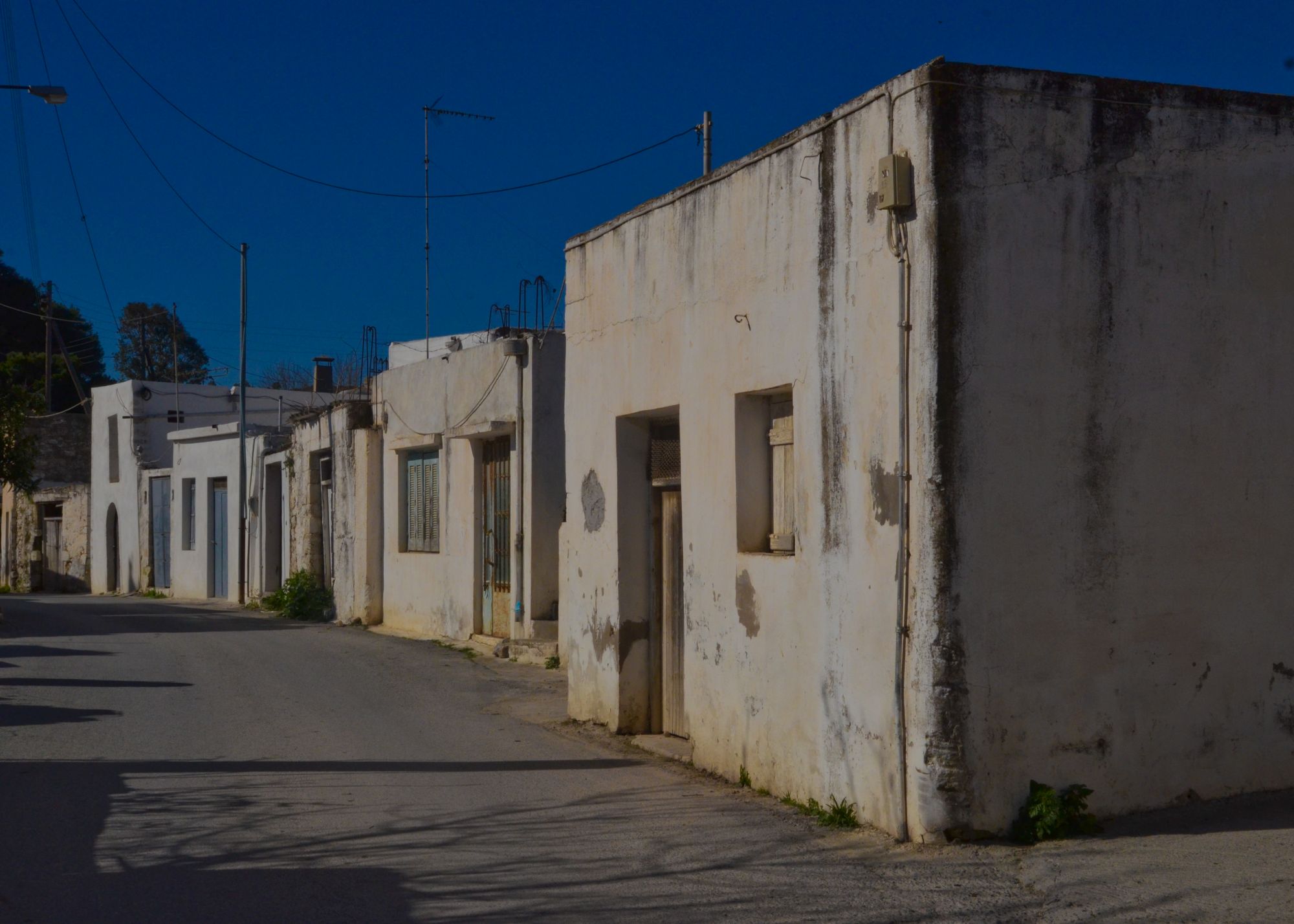 Kenourgio Chorio is a village in the Municipality of Chersonissos. It is 18.5 km east of Heraklion and just 4.8km from the seaside village of Gournes built at an altitude of 220m.
Kenourgio Chorio (new village in Greek), unlike its name, is a very old settlement – probably of the 2nd Byzantine period (961-1204) – and its history, the architecture of its houses, its folklore and the wine it produces, are of a major importance.
The village was referred officially for the first time in a Venetian document dating back to 1271 (13th century) in which the village was referred with its current name "casali novo" (i.e. Kenourgio Chorio). One of the most interesting elements that mentioned in this document is that an inhabitant of Kenourgio Chorio sold 40 pots of wine from his vineyard to a resident of Candia – a fact that confirms that the village has been producing a great quality of wine since then. During the years of Venetian rule (1204-1669), Kenourgio Chorio was the siege of a feudal lord named Foscolo. Today, the fortified residence – a tower belonging to Andreas Foscolo- is preserved. The Tower of Foscolo, the church of Agia Anastasia built in a huge rock and the gorge of Agia Anastasia are remarkable points of visit.
Kenourgio Chorio is a picturesque traditional village. The main inhabitants' occupations are wine cultivation, olive cultivation and livestock farming. The visitor will see the picturesque square of the village which has got a stone fountain at its center and a holy temple of Virgin Mary at its edge. The village is a destination offering tranquility and the traditional cafes and remarkable sights will impress everyone.
In the village, there is a well preserved complex of Venetian wine presses. In Kenourgio Chorio, there is a Wine Museum donated by Ioannis Papadakis. The basement of this museum functions as a cellar in which barrels with many different types of wine as well as wine production facilities surviving from the Venetian era are kept. In addition, in the Wine Museum, wefts are exhibited while there is also a loom.