Description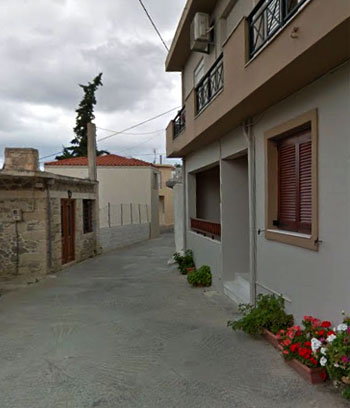 Galipe village is a semi-mountainous settlement at an altitude of 280m with about 97 inhabitants and is 21 km southeast of Heraklion city. It is a small and picturesque village built on a hill overlooking a fertile and arable land surrounded by olive groves and vineyards.
The earliest mention of the settlement was in 1299 (Galippe) as a suzerainty of Jano Michael. However, the settlement must be earlier as it is evidenced by its Arabic name which places it before the second Byzantine period. It was also referred to a document of Duke's Archives of Chandax in 1368 (Galipe) as a suzerainty of Petro Zampani. Moreover, it was referred in the Province of Pediada in 1577 by Fr. Barozzi (Galipe) and in 1583 as Galipe with 295 inhabitants by Castrofilaca. Lastly, it was referred as Galipe by Basilicata.
In the center of the village, there is a stone-built fountain decorated with 4 lions. Crystal running water from the water fountain cools locals, passers-by and visitors. There are also traditional cafes in the village, surrounded by flowers and trees, where the visitor can relax and enjoy Cretan dishes and his/her coffee. He/she can wander in the many stone alleys of the village and see the picturesque old houses with courtyards full of flowers, while maintaining the traditional color of the place.
The Dormition of the Holy Virgin dating back to the 16th century is a worth-visiting church located in the center of the village. In this church, the Venetian grave monument (arcosolium) is of a significant importance and impresses with its artistic stone carving which depicts a number of Venetian coats of arms, one of which is the feathered Leo of Venice - a lion that keeps sword being the official symbol of La Serenissima (Republic of Venice) during the Middle Ages. The church is celebrated on 15th of August and then, visitors and locals honor Holy Virgin with a fest and a traditional Cretan feast with music and dancing.
Hiking enthusiasts can follow the small gorge between the villages of Galipe and Kainourgio Horio. The gorge was named after the church of Agia Anastasia which is located close to its entrance. It is an impressive cave temple built at the base of the eastern slope of the stream, which locals name Gorge, and is a symbol of the whole region with a significant religious importance.
Attributes
Travel activities

RECREATION, Villages

Location Episkopi Region
Listing categories

RECREATION