Description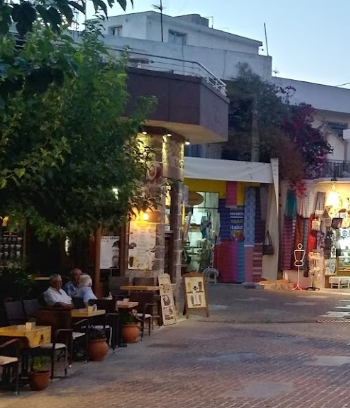 Kalo Chorio is a village belonging to the Municipality of Chersonissos, with 320 inhabitants in 2001. The location of the settlement is 7 km south of Epano Gouves village. Located on a hill with panoramic views, at a distance of 25.7 km from Heraklion. The main occupation of the inhabitants is olive growing.
In the southeast of the settlement and in the place Korfi Maza (456 m.) A sanctuary of a peak was discovered, dating from the First Middle Minoan Period to the Geometric. According to archaeologists, "Mass" is a pre-Greek word and means Mother Earth. Worship figurines and various zodiac signs were also found. In this sanctuary it is believed that they worshiped a female deity, who belonged to the circle of deities of heaven.
The village is mentioned in the Venetian censuses with a different name from the current one. In particular, in 1583 - and earlier in 1577 - it is listed as "Stravorina" with 76 inhabitants. The census of 1834 mentions Kalo Chorio with 342 Christian inhabitants.